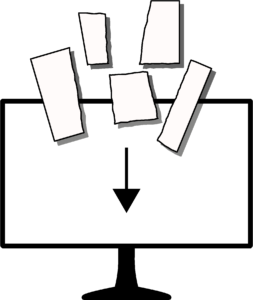 MusterFabrik Berlin develops novel automated 2-D and 2.5-D scanning systems for quantity digitization of fragile objects in a time- and cost-efficient manner that is gentle on the stock. The devices capture front and back of the scanned object in a single scanning pass and generate color- and geometry-true images of the originals. An integral part of all scanning systems is a control software developed by us, which can be flexibly adapted to a wide range of tasks.
Generating accurate images ("digital twins")
Our automated scanning systems generate full-fledged "digital twins" that can be handled in the same way as the originals in terms of general "look-and-feel".
The camera and drive technology integrated into our systems ensures:
congruent detection of front and back of the scanned material in one scanning pass
the highest degree of color and geometry fidelity of the (fragmented) scanned material
accurate, i.e. pixel-precise masking of the (fragmented) scan material in the raw scans
time- and cost-efficient volume operation without compromising image quality
digitization that is simultaneously fast and yet gentle on the material
Accurate digitizing and cropping of the objects enables interaction with the digital twins on a digital work surface that is comparable 1:1 to that in the "real world". For example, the digital twins can be viewed from both sides at any zoom level and freely placed, moved, rotated or digitally glued on the work surface.
Precise digitization as a prerequisite for the application of complex processes
The high precision of digital capture achieved by our scanning systems is an essential prerequisite for successful subsequent processing of the digitized data, such as the application of complex image processing and pattern recognition methods as well as machine learning and artificial intelligence.
More about our automated scanning systems