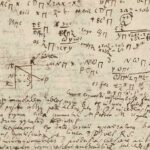 On 01.07.2016, the journalist Kathrin Zinkant wrote in the History of Science section of the Süddeutsche Zeitung under the title "Genie und Schnipsel" about the estate of Gottfried Wilhelm Leibniz and our project of the Digital Reconstruction of the "Leibniz Manuscripts".
"Gemeinsam mit dem Berliner Softwarespezialisten Musterfabrik entwickelte das Fraunhofer Institut für Produktionsanlagen und Konstruktionstechnik (IPK) eine Methode, mit der sich die Papierfetzen im Hochdurchsatz scannen und dann am Rechner wieder zusammenfügen lassen."

Kathrin Zinkant "Genie und Schnipsel", Süddeutsche zeitung, 1. Juli 2016.